Release that unhelpful habit
Unhelpful habits creep into our lives. One day you just wake up and realize,
"This is not working for me anymore."
This course is a live-online, research-backed, compassion-fueled journey to help you step out of the confines of unhelpful patterns and into the expansive freedom of a renewed life.
January 11 – March 28, 2024,
7:30-9:30pm EST, 4:30-6:30pm PST

Are you completely fed up with yourself because you are holding onto an unhelpful habit? If you've been finding it challenging to break away from the habit on your own, you're not alone. "Release the Habit" might just be the program and community you've been searching for. It is a serious three month program designed to create REAL CHANGE. Are you ready to make the commitment to yourself?
Release the Habit is a comprehensive behavioral change program designed to set you up with the internal tools you will need to make real, tangible change in your life. If you are tired of the way you are living, and ready to commit to yourself to releasing your unhelpful habit, this is the program for you.
This program is broken up into 3 parts. The first part begins with a self assessment. This will help you to better understand yourself, the habit, and the unmet needs that undergird it. We will dedicate ourselves to change with the support of our community, and begin to lay the groundwork for change.
In the second part of the program, we will be learning the logistics of how to change habits. Together we will begin to implement research-backed methods that create personal change. This includes how to create community support for your change, and how to work with the difficult inner feelings that change brings up for each of us.
In the final part of the program we will be learning about how to make our changes sustainable and flexible to last a lifetime. We will build resilience, integrate the process with our relationships, and align the process with our values. The program will end with a deep practice of self-appreciation.
DISCOVER a clearer understanding of your unhelpful habit.
LEARN how to internally motivate yourself to change.
UNDERSTAND the logistics of how habits work.
RECONNECT with your core inner needs.
BUILD the skills you need to support yourself.
CREATE an enhanced sense of well-being and empowerment.
LIVE from joy and freedom by releasing the habit.
The Cost of Doing Nothing
Inaction comes with a hefty price tag. Habits left unaddressed become more ingrained and harder to break in the future.
The cost of doing nothing means opportunities lost, moments of joy overshadowed, and stifled growth.
What might seem like a minor inconvenience today can morph into a significant obstacle, affecting your health, relationships, productivity, and overall well-being.
Each day spent at the mercy of your unhelpful habit is a day not fully lived.
Can you really afford the cost of inaction?
A key component to successful change is community support. From day one, we will create a space of mutual respect, privacy, understanding of differences, and support through a group process. Every participant will be seen, heard, and supported. Every story is unique yet intertwined with the common goal to break free from unhelpful habits. The community we create ensures you do not feel isolated on your healing journey.
If you have tried before to change your unhelpful habit and failed, do not be discouraged. Often popular advice on how to quit bad habits is outdated or superficial. Let me guide you to go deep and heal on the path to releasing your unhelpful habit.
I been developing techniques and programs to change behavior since I was Faculty at the UT-Health starting in 2000. Not only do I have the professional skills and knowledge to help you, I also have hard-won personal experience from changing and releasing my own habits. Ten years ago I released my dependence on alcohol and changed my life forever to be that of my own making. It's my honor to be your guide on this journey to release your unhelpful habit to experience the freedom and empowerment you deserve.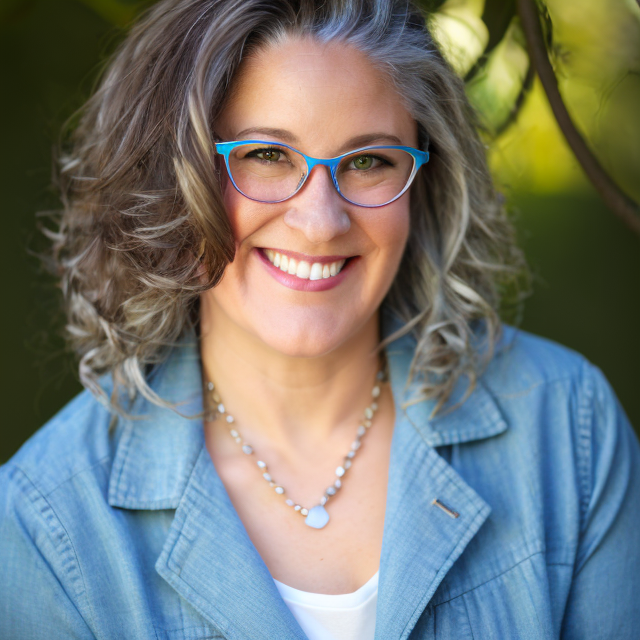 Although the core goal of the program is to give you all the tools, knowledge and skills to release the habit, this program is about more. It's about achieving an overarching sense of clarity, well-being, and improved self-worth. It's not just leaving behind one bad habit; it's about embracing a new way of living, a fresh perspective, and a revitalized sense of self. Imagine a future where you're not bound by habits that don't serve you, where every day feels like a step forward. That's the outcome we're striving for with "Release the Habit."
This comprehensive three month program has all you need to prepare yourself to release your unhelpful habit.
Research-based assessment of how you can best motivate yourself to change

Weekly worksheets to plan your personalized release strategy
A set of mindfulness practices and skills to create the inner environment needed for successful change
A community dedicated to the confidential, trauma informed, inclusive support of your release process, facilitated by Dr. Phelps
The logistical tools to help you track and motivate yourself to release the habit